Life after Lockdown - easing back into exercise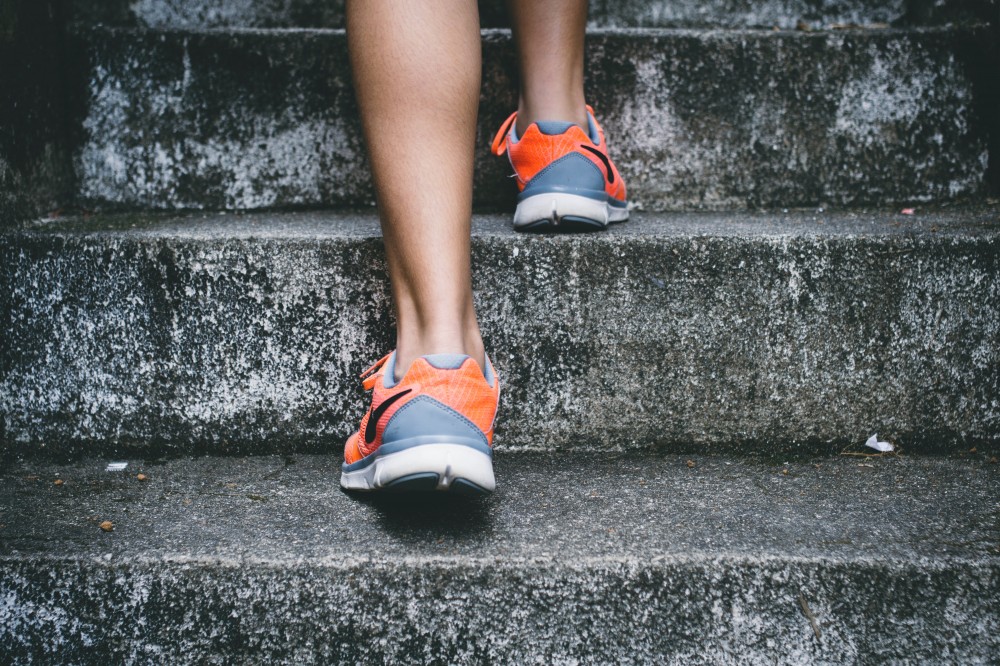 Life after Lockdown - easing back into exercise
During lockdown restrictions many of us have tried to keep our exercise routine and general fitness going, some of us have thrived on the opportunity it has given for personal development, but many of us have found the lack of social interaction and physical resources rather restrictive, both physically and mentally. The thought of restrictions easing, gyms reopening, exercise classes starting up again and getting back into a sustainable workout routine is exciting but can also be a little daunting. Where do you begin?
We'd certainly not advise you to start where you left off! Instead, start small. Sometimes "diving in the deep end" can be a good thing, but in this case we recommend starting with light exercise and increasing the duration, resistance/weight, intensity/speed and range of movement over time, depending on what exercise you're doing. Doing too much too soon can overwhelm your body - which could lead to injury or exhaustion, resulting in yo-yoing progress. Better long-term results can be achieved when we can build and maintain momentum.
Part of building momentum is allowing time for recovery as well. This allows the body to heal and positively adapt from training. This is different of course to longer term gaps from exercise where a degree of deconditioning, stiffness, a loss of fitness and stamina develop. That adaptive change is normal too. Your body is always adapting as best it can to your surroundings and you want to encourage adaptive change to the new movements you're engaging with.
When thinking about engaging in your new routine, consider whether you have a more productive workout alone or with company. Sharing a routine with a "workout buddy" that is in the same position as you can be a great way to motivate and keep each other accountable.
Setting realistic goals is another great way to maintain motivation. As mentioned above, start small, have achievable goals. Consider having short-term and long-term goals. For example, a short-term goal could be to fit in 2 short jogs in the week, a long-term goal could be to run a 5k in a certain time. If we are achieving short terms goals, we will feel empowered to keep up the good work longer term! These goals will want regular review to maintain and develop results.
Related to building up is pacing and scheduling. With the ease of lockdown restrictions, the new routines we have become used to will start to change once again. Don't feel the need to bombard yourself, schedule in just one or two weekly work outs and build on that. Consistency is the key to progression. Again, this encourages the adaptive change that we are looking for over time with becoming more active. Being realistic about the frequency of working out is key to long term wellness.
After doing exercise after a period off, you will likely feel DOMS (Delayed Onset Muscle Soreness). To aid injury prevention, make sure you are implementing proper warm-ups and cool-downs into your routine, this can also help to reduce the severity of the DOMS you experience. Other ways to help reduce DOMS pain include staying hydrated, massage or foam rolling and active recovery (for example, a walk, a stretching session or a gentle yoga class).
Building up on physical demands requires fuel. Consider your choices of healthy, fueling foods and water. With all of the above it is worth while seeking professional advice when restarting exercise after a long period off or making significant changes to your diet. Personal trainers are often the first port of call when making these changes and most are well placed to guide you through this process. With that said, you are the expert on you, so if something doesn't feel right you have to be able flag this up and be listened to. If something doesn't feel right, or you start to feel pain, take time to explore the movement or experience - there might be opportunities for technique improvement or a change of pacing required with exercise progression. You should also consider speaking with your GP or other appropriate health care practitioners especially if you have underlying health concerns.
We think challenge is a good thing and having made the decision to engage or build up again you should be proud of yourself.
ChiroProActive remains open to support you on your journey back into exercise, if you think you may benefit from speaking to one of our chiropractors, get in touch today by calling us on 01412786052 or book with us online at www.ChiroProActive.co.uk.
(Photo by Bruno Nascimento on Unsplash)