Phase 3 Coronavirus (COVID 19) Practice update
Video consultations: Allowing assessment and advice supported by video and email resources without the need for you to leave your home. Especially relevant if you have underlying health concerns that put you at higher risk during the pandemic – find out more about video consultations below and book online.
In-clinic appointments: Now available for both urgent and routine cases – find out more about our treatments below and book online or phone reception on 0141 278 6052. All in-clinic appointments will involve COVID screening prior to attendance, distancing where possible, PPE use throughout and are spaced out to allow cleaning.
Any further questions before booking please use the enquiry form below. Many thanks and stay safe.
From ChiroProActive
From ChiroProActive
From ChiroProActive
Chiropractor in Glasgow
ChiroProActive, a Chiropractor in Glasgow. We treat people with a variety of conditions to reduce their pain, improve their strength and support the healing process. We help achieve relief for people with joint, muscle, back pain or a sports injury in Glasgow, or the surrounding area, ultimately with the goal of getting them moving better.
We are a leading back specialist in Glasgow and aim to keep weekend warriors enjoying hobbies and help professional athletes recover from a sports injury in Glasgow.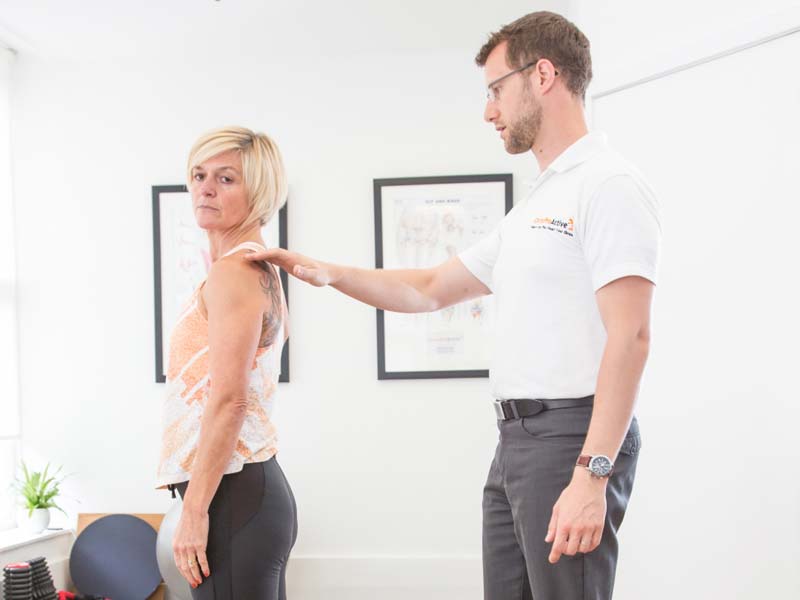 Relieve your pain & Reach your goals
We offer our patients a range of techniques tailored to their specific needs. To help continue recovery at home we give our patients simple exercises they can do to complement our treatments independently. Our Chiropractors are experienced, personable and give an excellent level of care.
Contact us today on 0141 278 6052 for a free consultation with a Chiropractor in Glasgow and see how we can help relieve your joint, back pain or sports injury and reach your goals.
Joint pains including osteoarthritis pain
Back specialist in Glasgow
Muscle and joint aches and pains, spasms, cramp and general tension
Acute and chronic back pain in Glasgow
Neck pain
Headaches and migraine
Frozen shoulder and tennis elbow/sports injury in Glasgow
Note: this is not an exhaustive list, other conditions may be treatable.
All our Chiropractors in Glasgow are GCC registered and Legislate Members of the Royal College of Chiropractors.
If you have niggling pain that you are just putting up with, I strongly recommend you contact Steve now and get it sorted. You will be so glad you did.
F. Bryce
The care, treatment, explanation and general manner in which Steve dealt with me throughout the course of my treatment was quite frankly exceptional.
B. Smith
After my initial consultation with Steve Collins, it immediately became clear that his approach to chiropractic care was not only very different, but very effective.
G. Sutherland
Registered Address: Suite 411, Baltic Chambers, 50 Wellington Street, Glasgow, G2 6HJ
Registered in Scotland | Company Number: SC399248